---



RESCO EnviroSpill 2017
April 10-12th 2017 | Emirates Palace, Abu Dhabi
EnviroSpill is an international exhibition and strategic conference that provides and opportunity to learn and understand the protection of waters around the Gulf Cooperation Council (GCC). Oil spill prevention, preparedness and remedial actions in case of an incident are just a few highlighted titles from a plethora of topics that will be covered over the two days.
Below is RESCO's profile video to get an understanding about the organisations' ethos
EnviroSpill reflects every organisations commitment to marine and environmental issues.
---



DESMI at the International Oil Spill Conference
May 15-18th 2017 | Long Beach Convention Center, Long Beach, CA


We will be at IOSC 2017 among other industry professionals from the international response community, private sector, government, and non-government, all of which will come together to discuss and mitigate current challenges facing sound science, practical innovation, social engineering and imagination.
Linked below is a video clip from 2014 to get a quick insight about what the IOSC may entail.
Come join and meet us there by registering below.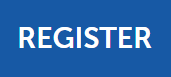 ---